Widget Recording Studio
3804 Jackson Hwy., Sheffield, AL
---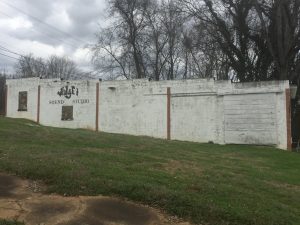 Widget was opened in 1970 by Ron Ballew as a music studio, publishing firm and production facility. By the early 1980s, the studio specialized in gospel music while continuing to produce rock 'n roll, country, and rhythm and blues. It is one of the longest-operating studios in the area.
Personnel
Owner:
• Ron Ballew
Producers:
• Terry Woodford
• Clayton Ivey
• Pete Carr
• Terry Skinner
• J.L. Wallace
• George Soulé
---
Discography
1972:
• Sailcat, Motorcycle Mama
• Sailcat, "Motorcycle Mama"
1973:
• Mary Gresham, "I'll Never Let You Walk Alone"
1975:
• Ralph Graham, Differently*
1977:
• Ruben Romero, Ruben Romero Guitar Album*
1981:
• Tony Copeland, Nighttime Gamblers*