Muscle Shoals Sound Studio
MUSCLE SHOALS SOUND STUDIO
Muscle Shoals Sound Studio was established in 1969 by Jimmy Johnson, David Hood, Barry Beckett and Roger Hawkins. All four owners were studio musicians and had been members of the FAME rhythm section before parting ways with producer Rick Hall and striking out on their own. They had played together and separately, at FAME and elsewhere, on some of the biggest hit recordings of the decade, and were building a formidable reputation as session pros when Hall signed a lucrative contract with Capitol Records, which would require them to work exclusively at FAME.
"We were making more money working with other people than what he was offering us to be his exclusive band. The pressure to be exclusive pushed us over the line." 
          —David Hood
FAME songwriter (and later Wishbone founder) Terry Woodford empathized with the musicians' plight and offered a suggestion.
"I had the idea that the producer wasn't as important as he really is… that it was the musicians cutting the hits and not getting paid like producers or publishers. There was a studio there that was not making it, and I thought it would be cool for those musicians to own it."
          —Terry Woodford
The studio in question belonged to Fred Bevis, musical director at Florence's Sherrod Avenue Church of Christ. Bevis had purchased an old coffin factory on Jackson Highway in 1967 and, with the help of Jimmy Johnson, outfitted the building with four-track recording equipment. Hood and Hawkins had worked there in June 1968 (together with Spooner Oldham and Eddie Hinton) on an Arthur Alexander session. Now, Fred's wife wanted him out of the music business, and he was looking for a buyer.
Johnson and Hawkins hatched a plan "in a booth at Pasquale's pizza parlor, around the corner from FAME," according to Johnson. They decided to pool their life savings and buy the Bevis studio, with Hood and Beckett signing on as secondary partners. Jerry Wexler and Atlantic Records put up additional funds for equipment, including a mixing desk and tape machine, and on April 1, 1969, Muscle Shoals Sound Studio opened for business.
The studio struggled to get on its feet during its first few months, with the first album recorded there, Cher's aptly named 3614 Jackson Highway, selling poorly. Then, on August 16, Wexler's business partner Ahmet Ertegun brought singer-songwriter R.B. Greaves to the studio to record "Take a Letter, Maria," which quickly shot to number two on the Billboard charts upon its release. The winning streak continued through December when the Rolling Stones arrived to record three songs: "You Gotta Move," "Wild Horses," and the number-one smash "Brown Sugar."
A dry spell followed Atlantic's decision in 1971 to move its business to Miami's Criterion Studios, but Muscle Shoals Sound soon developed a fruitful relationship with another label, Memphis-based Stax Records. A two-day session in mid-1972 produced the Staple Singers hits "Respect Yourself" and "I'll Take You There." The latter song climbed to the top of the charts and sold more than two million copies, earning Muscle Shoals Sound its first platinum record. A second platinum award followed a week later for the studio's work on another Stax single, Luther Ingram's "If Loving You Is Wrong (I Don't Want to Be Right)."
Among those impressed by the rhythm section's ska-inflected playing on "I'll Take You There" was singer-songwriter Paul Simon.
"I don't know the exact story, but either Paul or his manager called Al Bell… and said he wanted to record with the black Jamaican musicians who played on 'I'll Take You There,'" David Hood recalls. "As I understand it, Al said, 'I can give you their number, but they're mighty pale.'"
Simon scheduled a four-day session in mid-1972 for the recording of a single song, "Take Me to the Mardi Gras." He was pleasantly surprised, however, when the rhythm section nailed the song on the second take. With studio time to spare, Simon ended up recording five tracks with the Swampers (as the rhythm section had come to be known). Among them were "Kodachrome" and "Loves Me Like a Rock," both of which peaked at number two on the pop singles charts.
Simon was so impressed with the results of the session that he returned to Muscle Shoals Sound no less than four times in 1973 alone. In January, he visited the studio to overdub vocals and traveled with engineer Jerry Masters to Jackson, Mississippi, to record with a black horn section. (All over the age of 80, Dick Cooper reported at the time, the members "were afraid to fly and Muscle Shoals was too far to drive.") Simon was back again in March to record three new solo tracks, and returned for a third visit in November to produce an act called the Roche Sisters. Finally, in December, he collaborated with the Swampers on a new batch of songs for his upcoming solo album, Still Crazy After All These Years.
Another rock legend who visited the studio in 1973, Bob Dylan, was similarly impressed with the Swampers' abilities. Dylan and Jerry Wexler were in town co-producing a solo album for singer-songwriter Barry Goldberg, but Dylan told Dick Cooper he wouldn't be playing or singing on the record. "The rhythm section is contributing just what is right for Barry," Dylan said.
Muscle Shoals Sound was the site of two particularly festive occasions in 1974. In June, Florence native and SPAR Music veteran Donnie Fritts recorded his debut solo album at the studio, bringing along "many of the former writers and session men who began their musical careers in the area, and also many of his Nashville friends," including co-producer Kris Kristofferson. "The family reunion atmosphere… continued through the week," according to Dick Cooper, with participants "heading for the state line" one night "to jam with Hollis Dixon… at a Tennessee beer joint."
Another noteworthy reunion occurred three weeks later, when the Swampers' old boss Rick Hall brought singer Mac Davis to Muscle Shoals Sound to record the single "Stop and Smell the Roses." The experience was so enjoyable for all concerned that Hall returned two months later to cut tracks for Candi Staton's fourth album.
By 1978, the Swampers had outgrown the modest concrete building at 3614 Jackson Highway, and relocated to a larger facility at 1000 Alabama Avenue. The last single produced at the original location was Dr. Hook's "Sharing the Night Together," which reached number six on the pop charts.
Personnel
Owners:
• Jimmy Johnson
• David Hood
• Barry Beckett
• Roger Hawkins
Musicians:
• Jimmy Johnson (guitar)
• David Hood (bass)
• Barry Beckett (keyboards)
• Roger Hawkins (drums)
Other Musicians:
• Duane Allman (guitar)
• Eddie Hinton (guitar)
• Pete Carr (guitar)
• Bob Wray (bass)
---
Discography
1969:
• Cher, 3614 Jackson Highway
• Boz Scaggs, Boz Scaggs
• R.B. Greaves, "Take a Letter Maria"
• Arthur Conley, "Star Review"
• Joe Arnold, "Marley Purt Drive"
• Lulu, "Oh Me Oh My (I'm a Fool for You Baby)"
• R.B. Greaves, "Always Something There to Remind Me"
1970:
• Lulu, New Routes
• Mighty Sam, "I've Got Enough Heartaches"
• Ronnie Hawkins, Ronnie Hawkins
• Paul Davis, "A Little Bit of Soap"
• R.B. Greaves, "Fire and Rain"
• Sam and Dave, "When You Steal from Me"
• Mighty Sam, "Evil Woman"
• King Curtis and the Kingpins, "Get Ready"
• Archie Bell and the Drells, "Get It from the Bottom"
• Joe Arnold, "Soul-Lips-Oh"
• Phillip Mitchell, "Free for All (Winner Takes All)"
• R.B. Greaves, "Georgia Took Her Back"
• Wilson Pickett, "She Said Yes"
• The Staple Singers, "Love Is Plentiful"
• R.B. Greaves, "Whiter Shade of Pale"
• Brenda Patterson, "All God's Children Got Soul"
• Herbie Mann, Muscle Shoals Nitty Gritty
• John Hammond, Southern Fried
• King Curtis, Get Ready*
• Mavis Staples, Only for the Lonely*

1971:
• The Rolling Stones, "Brown Sugar"
• The Rolling Stones, "Wild Horses"
• Joe Cocker, "High Time We Went"
• Leon Russell, Leon Russell and the Shelter People*
• Wilson Pickett, Don't Knock My Love
• Albert King, Lovejoy
• Linda Ronstadt, Linda Ronstadt*
• Cowboy, 5'll Getcha Ten*
• Jimmy Cliff, Another Cycle
• The Staple Singers, The Staple Swingers*
1972:
• Boz Scaggs, My Time*
• J.J. Cale, Really*
• Jim Capaldi, Oh How We Danced
• Luther Ingram, (If Loving You Is Wrong) I Don't Want to Be Right*
• Leon Russell, Carney*
• Leon Russell, "Tight Rope"
• Mel and Tim, "Starting All Over Again"
• Jimmy Cliff, "The Harder They Come"
• The Staple Singers, Be Altitude: Respect Yourself
• The Staple Singers, "Respect Yourself"
• The Staple Singers, "I'll Take You There"
• Lynyrd Skynyrd, Skynyrd's First: The Complete Muscle Shoals Album
• Ry Cooder, Boomer's Story
• Wilson Pickett, "Mama Told Me Not to Come"
1973:
• Traffic, Shoot-Out at the Fantasy Factory
• Bob Seger, Back in '72*
• Paul Simon, There Goes Rhymin' Simon
• Paul Simon, "Kodachrome"
• Paul Simon, "Loves Me Like a Rock"
• Paul Simon, "Take Me to the Mardi Gras"
• Millie Jackson, "It Hurts So Good"
• Johnnie Taylor, "I Believe in You"
• Bobby Womack, "Lookin' for a Love"
1974:
• Candi Staton, Candi*
• Canned Heat, One More River to Cross
• Johnny Rivers, Road*
• Jim Capaldi, Whale Meat Again
• Willie Nelson, Phases and Stages
• Wilson Pickett, Pickett in the Pocket*
• Donnie Fritts, Prone to Lean
• Barry Goldberg, Barry Goldberg
1975:
• Rod Stewart, Atlantic Crossing*
• Rod Stewart, "Sailing"
• Paul Simon, "Still Crazy After All These Years"
• Simon and Garfunkel, "My Little Town"
• Bob Seger, Beautiful Loser
• Bob Seger, "Katmandu"
• Blackfoot, No Reservations
• Peter Yarrow, Love Songs
1976:
• Rod Stewart, A Night on the Town*
• Bob Seger, "Night Moves"
• Bob Seger, "Mainstreet"
• Bonnie Bramlett, Lady's Choice
• Cat Stevens, Izitso
• Mary MacGregor, "Torn Between Two Lovers"
• Dorothy Moore, "Misty Blue"
• Johnnie Taylor, "Disco Lady"
• Blackfoot, Flyin' High
• Kim Carnes, Sailin'
• Sanford and Townsend, "Smoke from a Distant Fire"
• Muscle Shoals Horns, Born to Get Down
1977:
• Lynyrd Skynyrd, Street Survivors*
• LeBlanc and Carr, Midnight Light*
• Muscle Shoals Horns, Doin' It to the Bone
1978:
• Art Garfunkel, Watermark*
• Eddie Hinton, Very Extremely Dangerous
• Pete Carr, Multiple Flash*
• Dr. Hook, "When You're in Love with a Beautiful Woman"
• Dr. Hook, "Sharing the Night Together"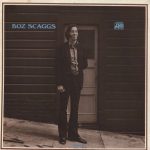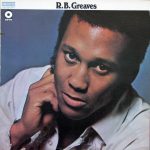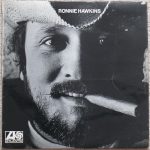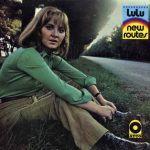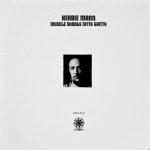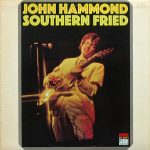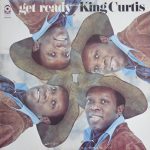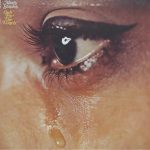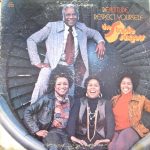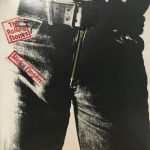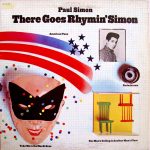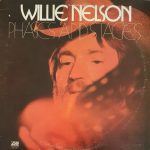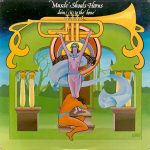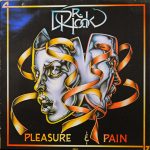 ---
Sources:
Christopher S. Fuqua, Music Fell on Alabama (Huntsville: Honeysuckle Imprint, 1991).
Charles L. Hughes, Country Soul: Making Music and Making Race in the American South (Chapel Hill: University of North Carolina Press, 2015).
Carla Jean Whitley, Muscle Shoals Sound Studio (Charleston: The History Press, 2014).
Richard Younger, Get a Shot of Rhythm and Blues: The Arthur Alexander Story (Tuscaloosa: University of Alabama Press, 2000).
Dick Cooper, Times Daily, c. 1972-1974.
Terry Pace and Robert Palmer, Times Daily, August 1, 1999.