Music Makers
Why Muscle Shoals? How did this corner of northwest Alabama become known as the Hit-Making Capital of the World?
The answer is found in the extraordinary talents of the musicians, songwriters and producers who created a legacy of music that brought the world of superstar singers to Muscle Shoals' doorstep.
Enjoy hearing the stories straight from the people who made it happen in these videos. And check back often as new interviews are added to this collection!
---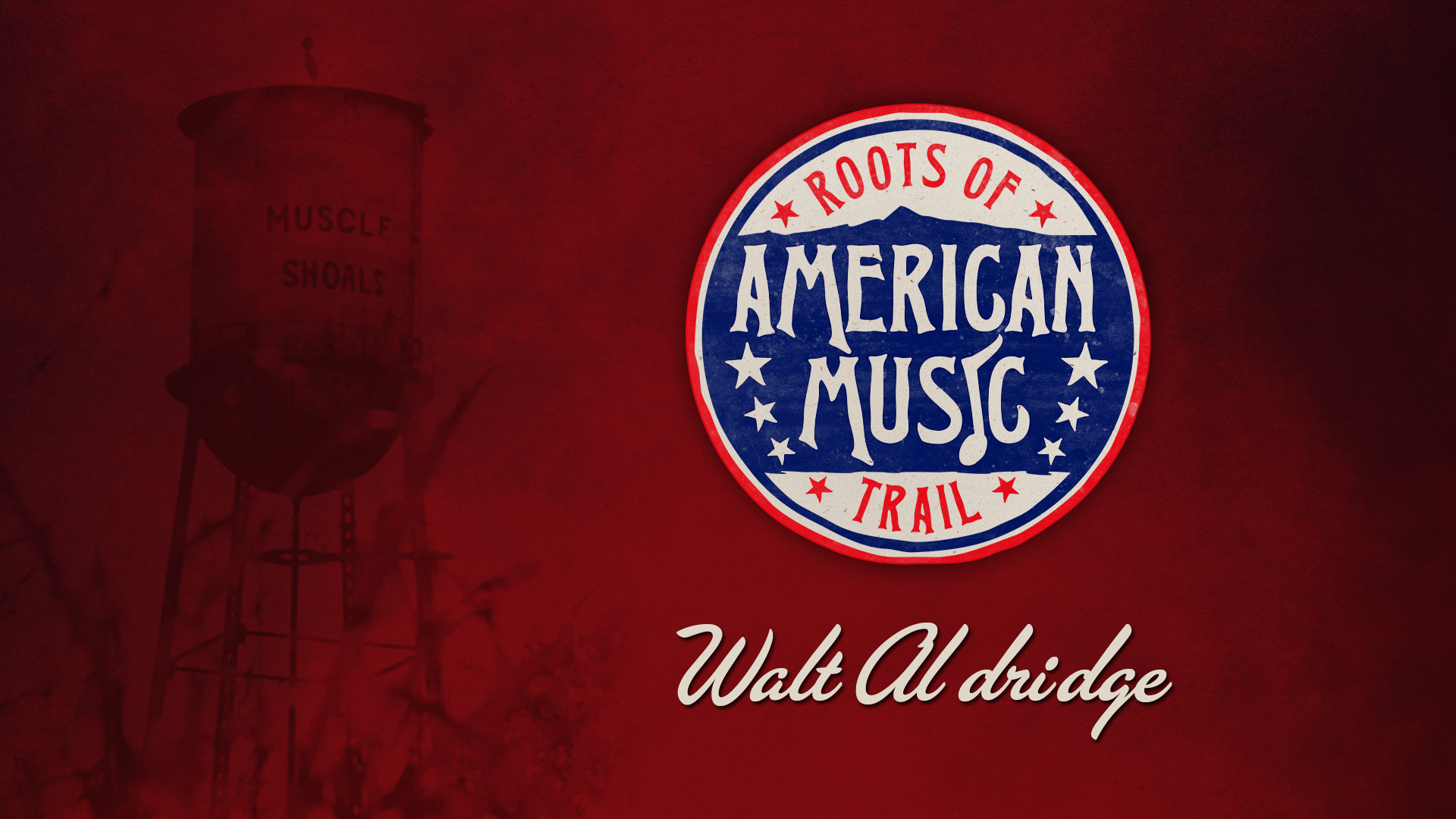 Walt Aldridge is a musician, singer, songwriter, engineer and record producer. He worked at FAME Recording Studio for almost two decades as a producer, songwriter and backup musician. He is well known as a songwriter in Nashville and has been the recipient of over 20 gold and platinum Recording Industry Association of America (RIAA) certifications in recognition of outstanding sales. He has been awarded seven "Number One Record" Country Music Association certificates and over 30 performance awards from the American Society of Composers, Authors and Publishers (ASCAP). He has written or co-written 56 Top 40 songs on the Billboard country charts and twice been named one of their top 10 writers of the year. He has written dozens of hit country songs including the Number One hits "(There's) No Gettin' Over Me" by Ronnie Milsap (1981), "Holding Her and Loving You" by Earl Thomas Conley (1982), "Modern Day Bonnie and Clyde" by Travis Tritt (2000), and "I Loved Her First" (2006) recorded by Heartland. "No Getting Over Me" was named ASCAP's most performed country song and "Holding Her and Loving You" received a Song of The Year award from the Nashville Songwriters Association International. He has been awarded a bronze star on the Alabama Music Hall of Fame Walk of Fame. He is currently an associate professor in the Entertainment Industry Program at the University of North Alabama in Florence.
---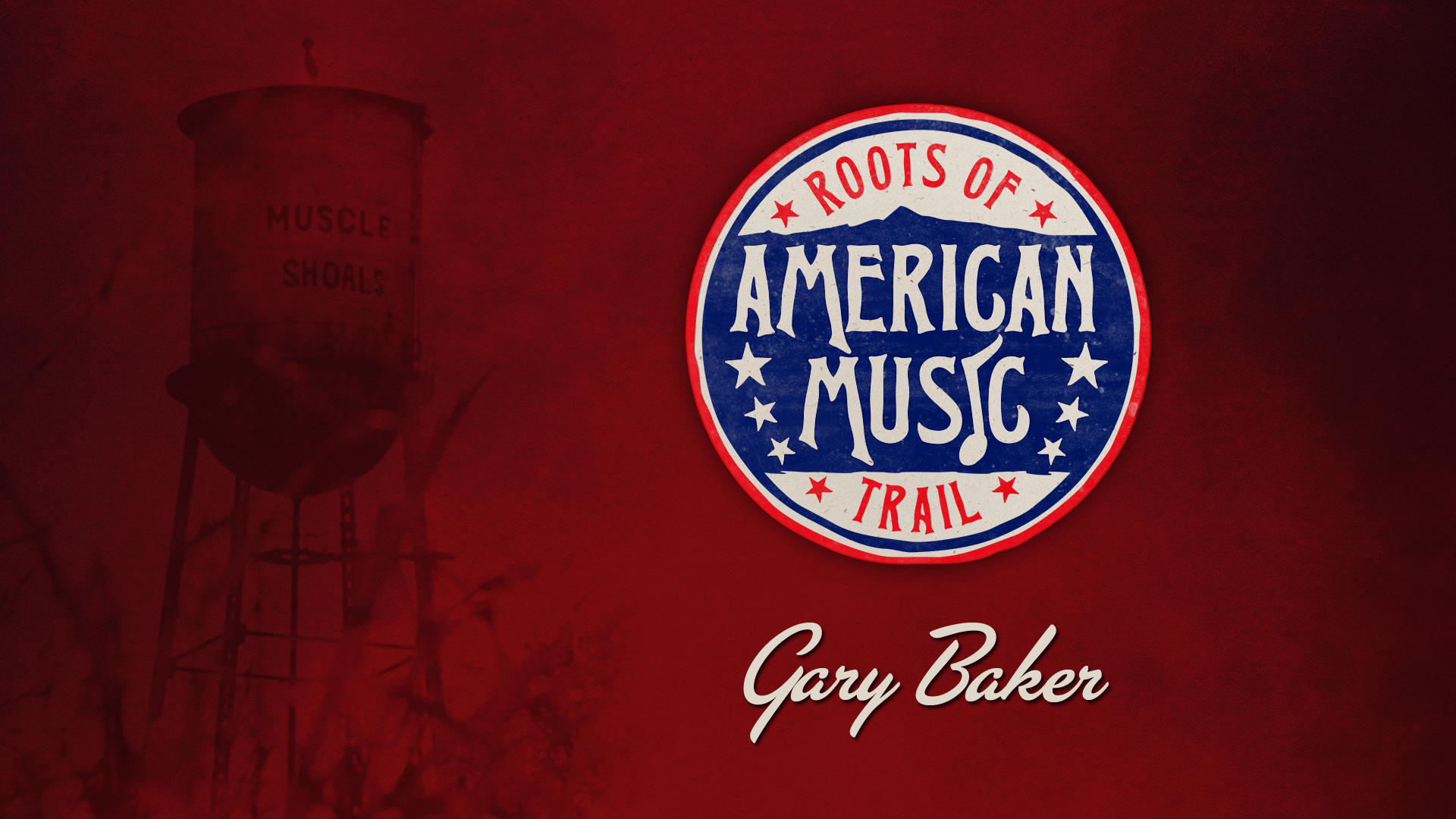 Gary Baker is the owner of Noiseblock Studio in Florence, Alabama. In 1994, he earned a Grammy Award for the multi-million selling song "I Swear," co-written with Frank J. Myers and first recorded by John Michael Montgomery and then by the hip harmony group All-4-One. Baker hit the crossover charts again in 2001 with "I'm Already There," co-written with Myers and Richie McDonald, lead singer of Lonestar.  A native of Niagara Falls, New York, Baker launched his recording career with Muscle Shoals' famed LeBlanc and Carr band, performing on their Top 10 hit "Falling." Baker later became a member of Muscle Shoals' hit country act, The Shooters.  Baker has been honored by the Country Radio Music Awards, Country Music Awards,  Academy of Country Music Awards, American Songwriter Magazine,  American Music Awards, NSAI, ASCAP and the Alabama Music Hall of Fame.
---
Shane Baker is a recording artist and songwriter for Noiseblock Music Group. Formerly the lead singer for Christian Modern Rock band "Cadence," he is signed to Brentwood Benson Music in Nashville.  Baker plays with artists such as Audio Adrenaline, Superchick, Skillet, Lenny LeBlanc, NewSong, Day of Fire, The Wedding, Joel Engle, Avalon and leads worship for various camps and conventions. In addition to being a writer and artist, Shane is a studio guitar player for Noiseblock Studio and can be heard on many recordings.
---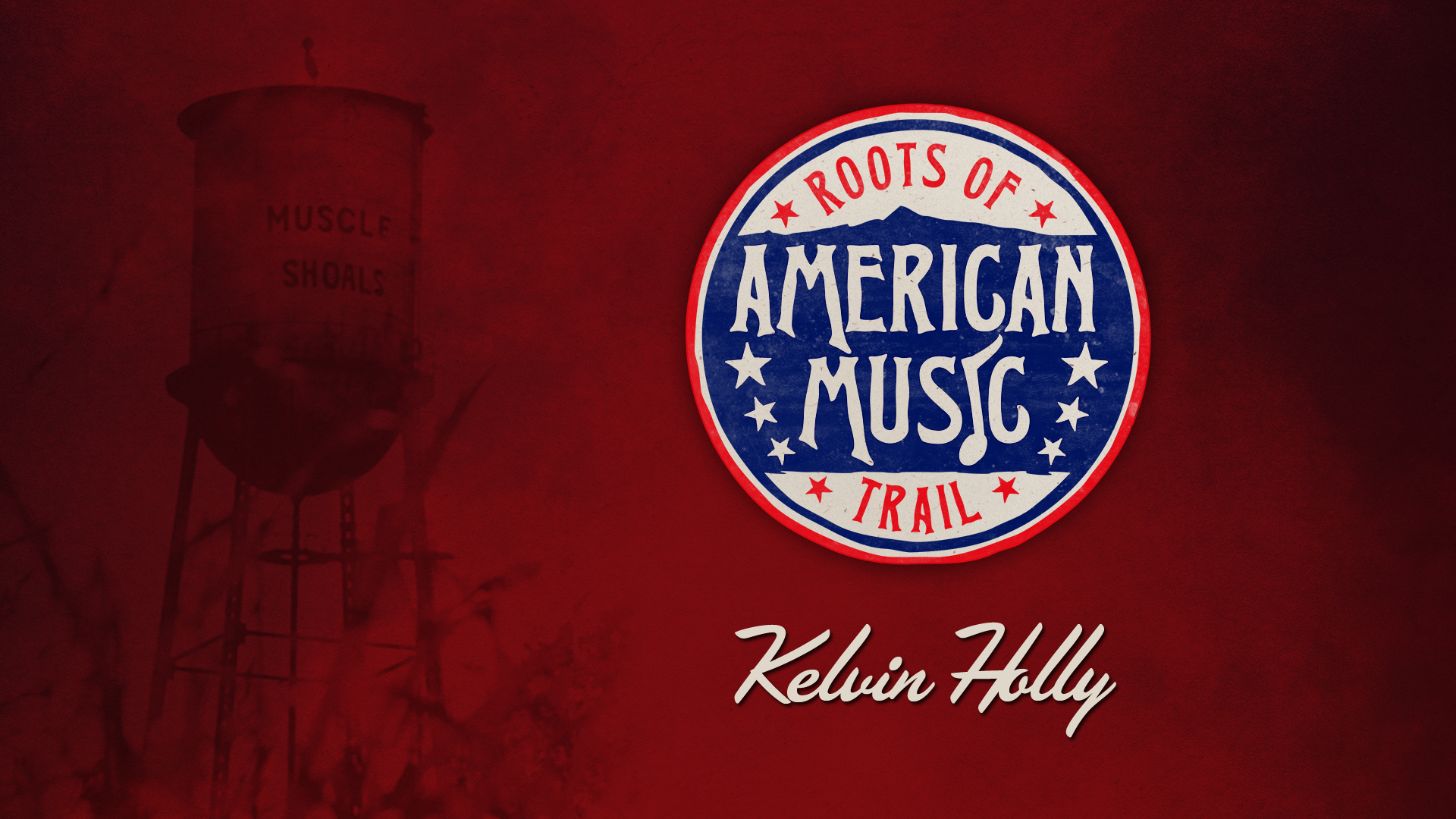 Kelvin Holly's musical career began in 1972.  Holly is the longtime guitarist for artists such as Little Richard, The Amazing Rhythm Aces, and The Decoys,and Pegi Young and The Survivors.  As a studio musician, Holly has appeared on numerous albums, including albums by Little Richard, Bobby Bland, Gregg Allman and Klaus Voormann as well as various movie soundtracks. In 1991 he moved to Muscle Shoals and began playing on recording sessions at Muscle Shoals Sound Studios. The first major release was Bobby Blue Bland's "Years of Tears." Holly continues to tour and play on many recording sessions. In 2013, Holly and collaborater Steve Trash released "Trash Tunes," an album of original "green" songs and music designed to entertain and engage children in caring for the planet.
---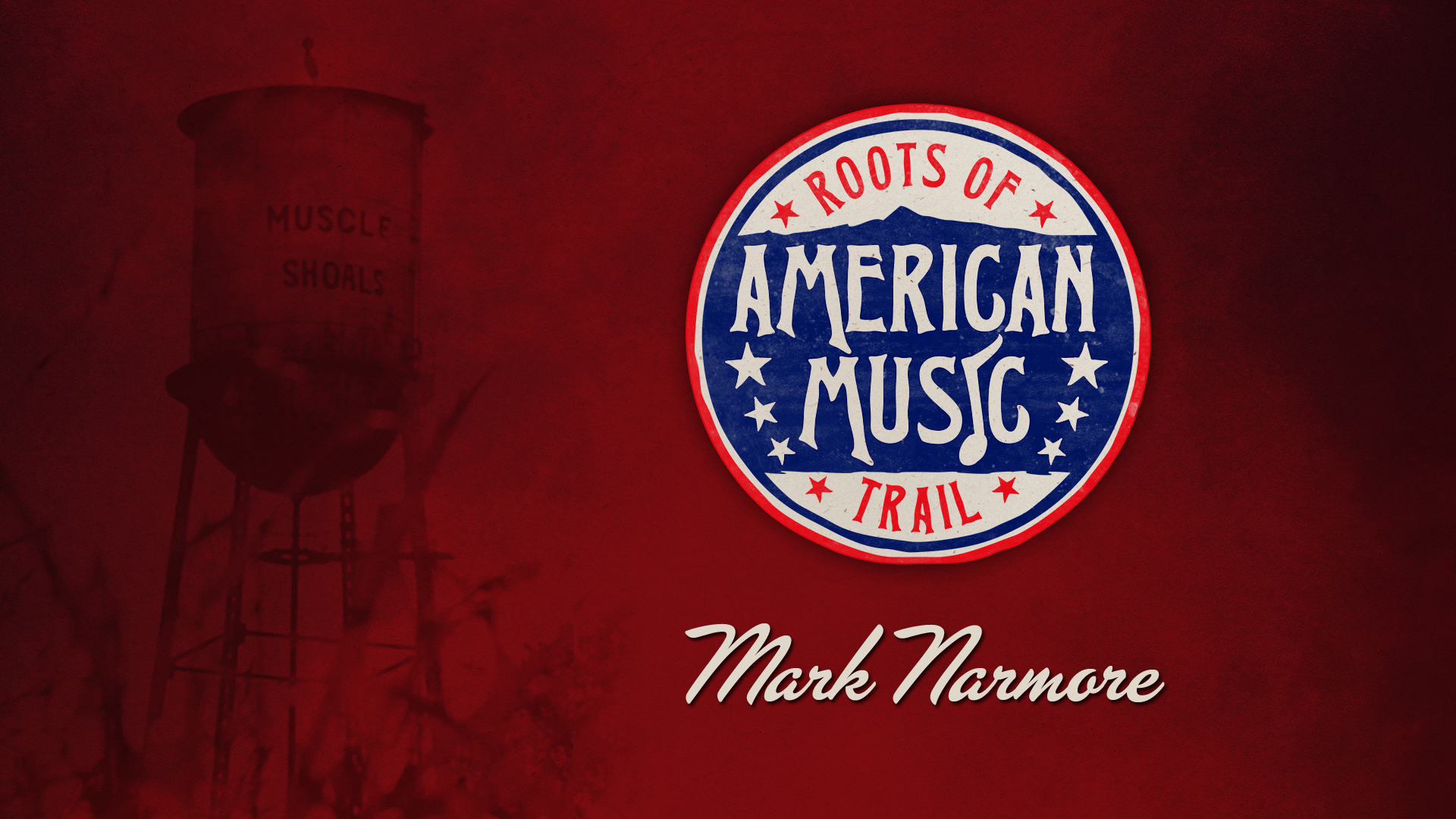 Mark Narmore, a native of Center Star, Alabama, is a staff writer at Noble Vision Music in Nashville. He has had more than 80 songs recorded by major artists including 11 songs cowritten and recorded by Josh Turner. Narmore wrote "That's What I Love About Sunday" which was the most performed song of 2005. His BMI (Broadcast Music Inc.) performance awards for the country songs include "The Moon Over Georgia" recorded by Shenandoah, "Like There Ain't No Yesterday," recorded by Blackhawk,  and "That's What I Love About Sunday," recorded by Craig Morgan. Narmore was recognized for his contributions to the music industry with bronze star in the Alabama Music Hall of Fame's Walk of Stars.
---
Spooner Oldham is a keyboard player. Oldham started out playing piano during high school and went on to play on a who's who of records at FAME Studios. He recorded on numerous hit R&B songs including "When a Man Loves a Woman" recorded by Percy Sledge, "Mustang Sally" recorded by Wilson Pickett and "I Never Loved a Man" recorded by Aretha Franklin. He toured with Aretha Franklin and played with Bob Dylan, Neil Young, Linda Ronstandt, Jewell and Janis Joplin. Frequently a backup musician for Neil Young, Oldham played on Young's critically acclaimed 1992 album Harvest Moon,which was the follow-up to Young's 1972 album Harvest. As a songwriter, Oldham teamed with Dan Penn to write such hits as "Cry Like a Baby," recorded by The Box Tops, "I'm Your Puppet," recorded by James and Bobby Purify, and "A Woman Left Lonely" and "It Tears Me Up," recorded by Percy Sledge. Oldham toured with the Drive-By Truckers in 2007 on their "The Dirt Underneath" Tour. In 2008, he was inducted into the Musicians Hall of Fame in Nashville and in 2009, Oldham was inducted into the Rock and Roll Hall of Fame as a sideman.
---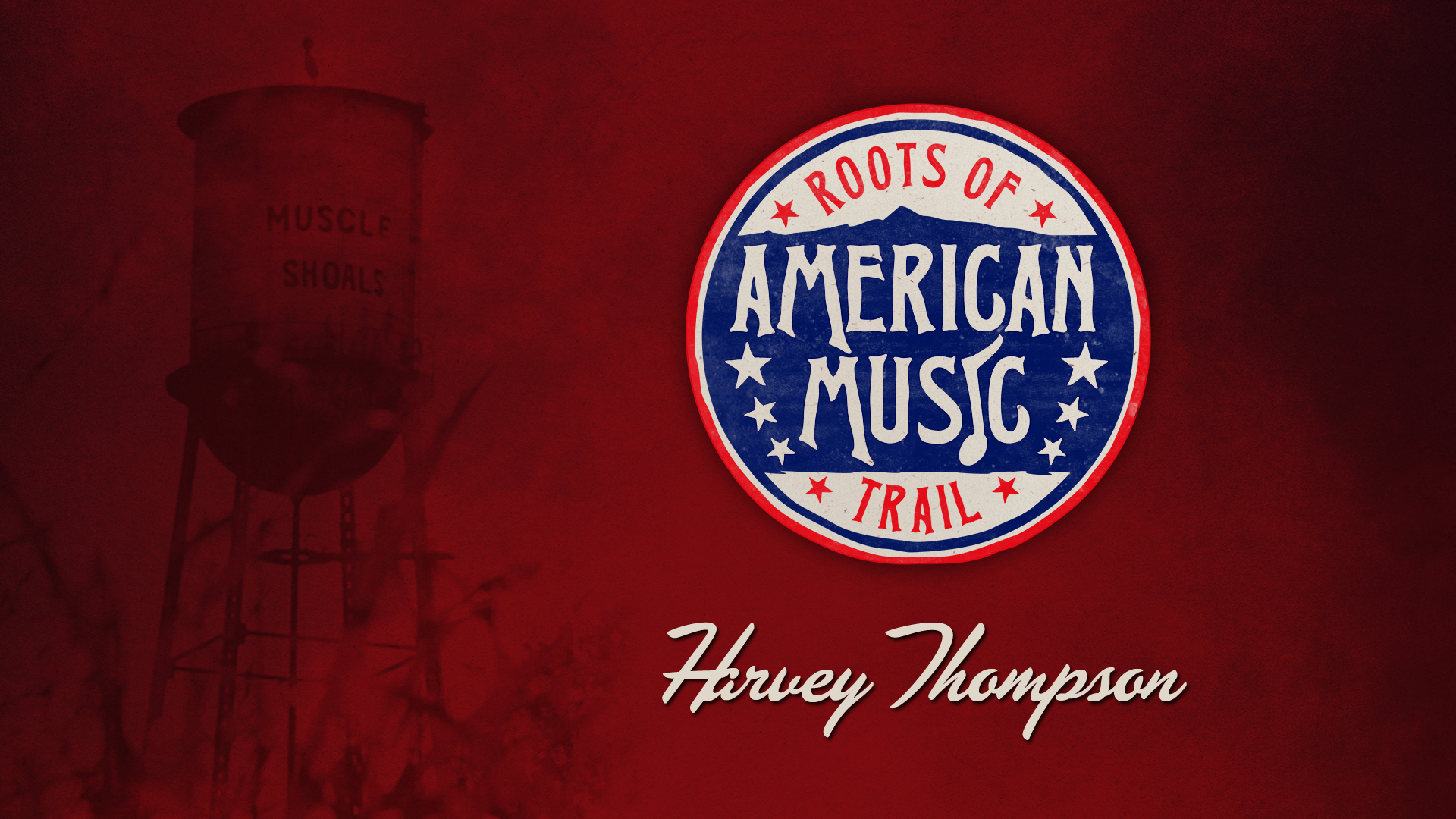 Harvey Thompson is a saxophonist. He is one of the original members of the Muscle Shoals Horns which played back up on many recordings at FAME Studio. Thompson toured extensively with Lyle Lovett and has played for a wide variety of artists including John Denver, Kim Carnes and Elton John.
---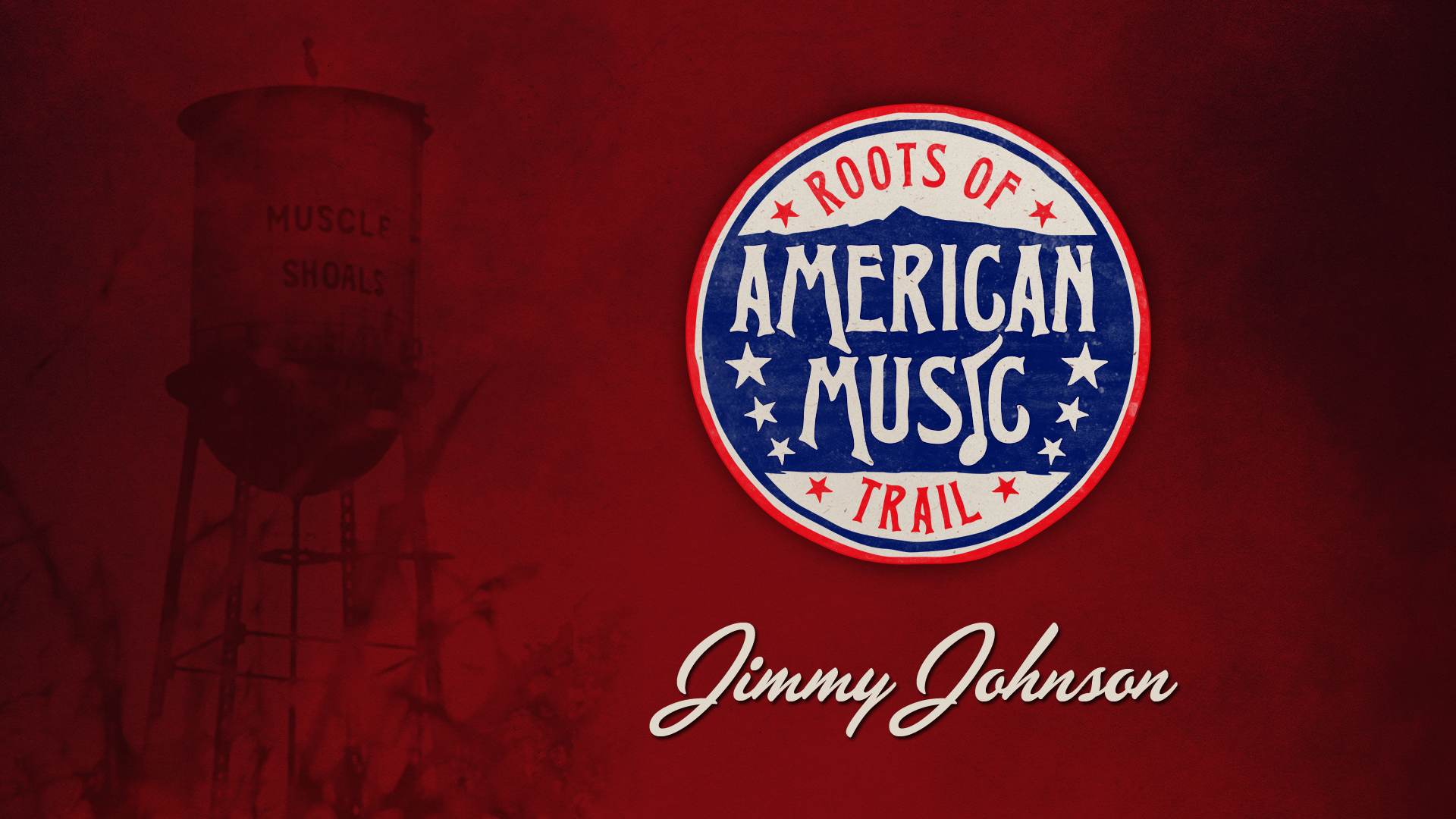 Jimmy Johnson is a guitarist and record producer. He is an original member of the Muscle Shoals Rhythm Section which began at FAME in the early 1960s. The Rhythm Section played for many artists including Aretha Franklin, Wilson Pickett, Clarence Carter and Etta James. In 1969, Johnson and the other members of the Rhythm Section founded Muscle Shoals Sound Studio, located at first at 3614 Jackson Highway in Sheffield and later at 1000 Alabama Avenue. Johnson engineered the Rolling Stones hits "Brown Sugar" and "Wild Horses." Throughout the 1970s, Johnson and his partners produced numerous hits for artists including Bob Seger, Paul Simon, the Staple Singers, Willie Nelson, Rod Stewart. Leon Russell dubbed the Rhythm Section the "Swampers," and they were immortalized by Lynyrd Skynyrd in the group's 1974 hit "Sweet Home Alabama" with lyrics about the Swampers. The Muscle Shoals Rhythm Section was inducted into the Alabama Music Hall of Fame in 1995.
---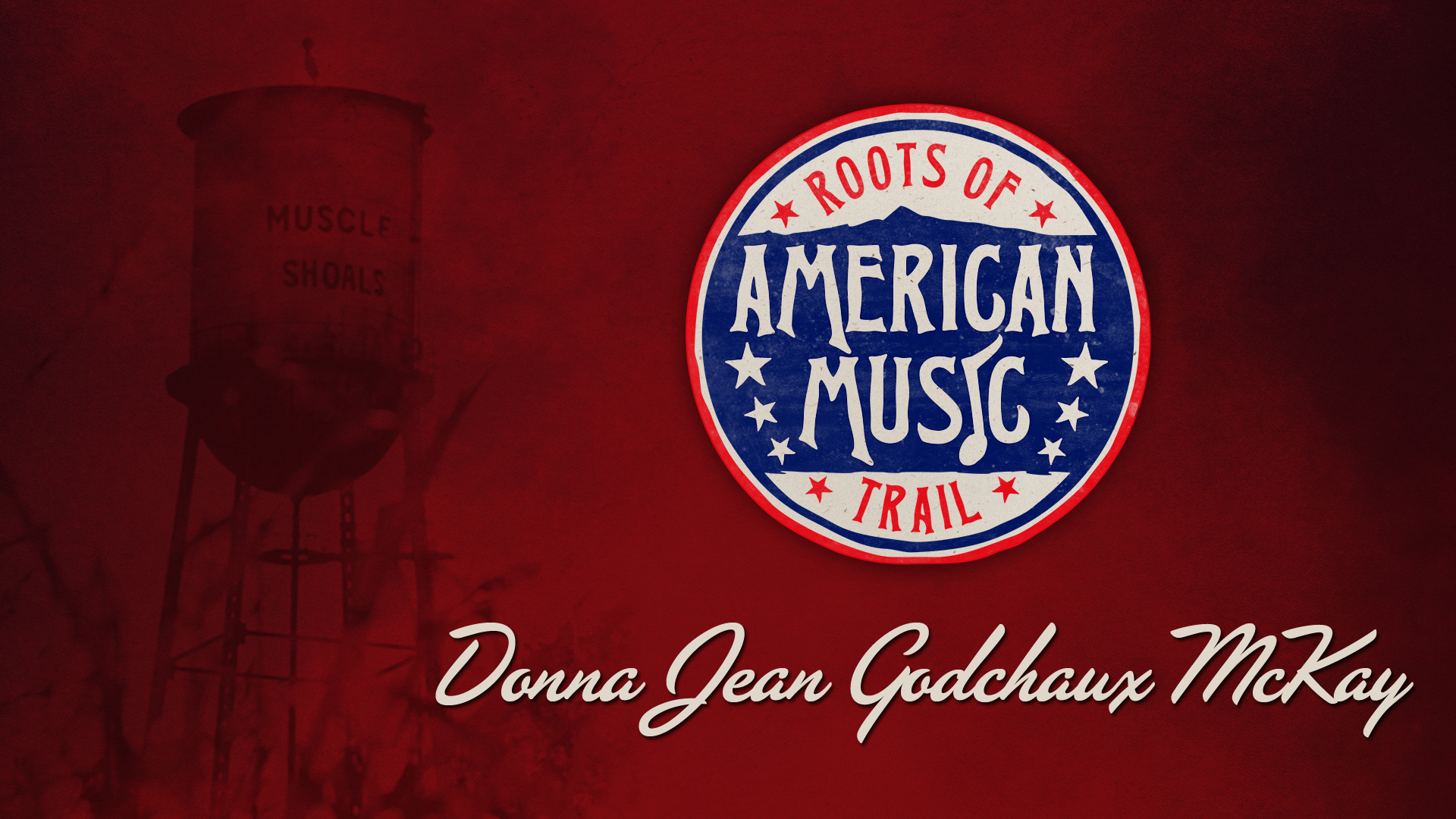 Donna Jean Godchaux McKay started as a session singer including singing on "Suspicious Minds" recorded by Elvis Presley and "When a Man Loves a Woman" by Percy Sledge. After marrying Keith Godchaux, she toured with Grateful Dead.  McKay was inducted into Rock and Roll Hall of Fame as a member of the Grateful Dead. She currently tours with Donna Jean Band.
---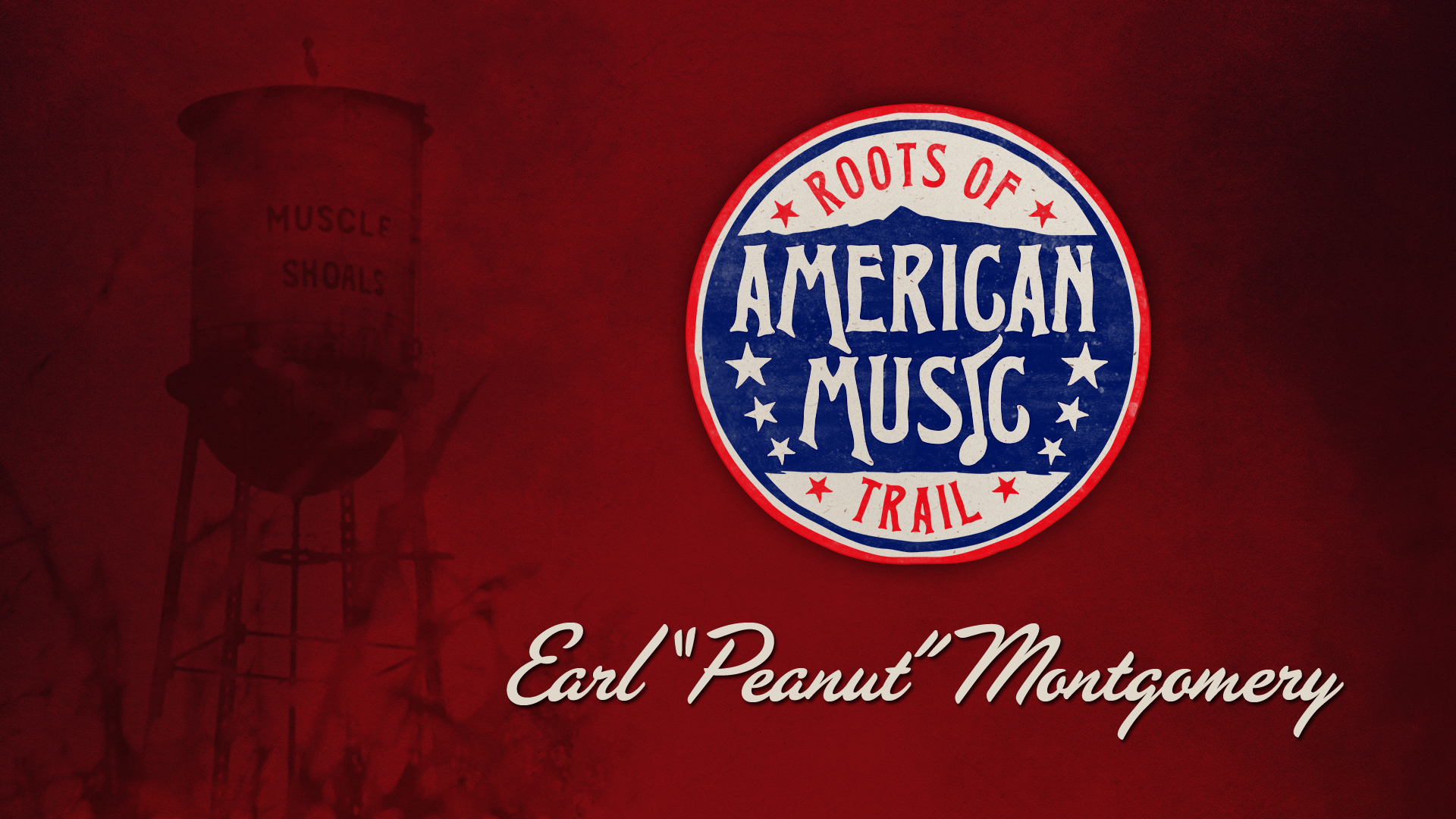 Earl "Peanutt" Montgomery is a songwriter, singer and musician. He has been one of Nashville's top songwriters and musicians for many years.  Montgomery began his career as the lead guitarist at FAME. He has played for Bob Dylan, Etta James and Patsy Cline. George Jones recorded 73 songs by Montgomery, including many duets with Tammy Wynette. He has also had songs recorded by many country artists including Barbara Mandrell, Dolly Parton, Tanya Tucker, Hank Williams Jr. and Merle Haggard. Montgomery is also a Baptist minister. Montgomery was awarded the Arthur Alexander Songwriter's Award by the Alabama Music Hall of Fame in 1997.
---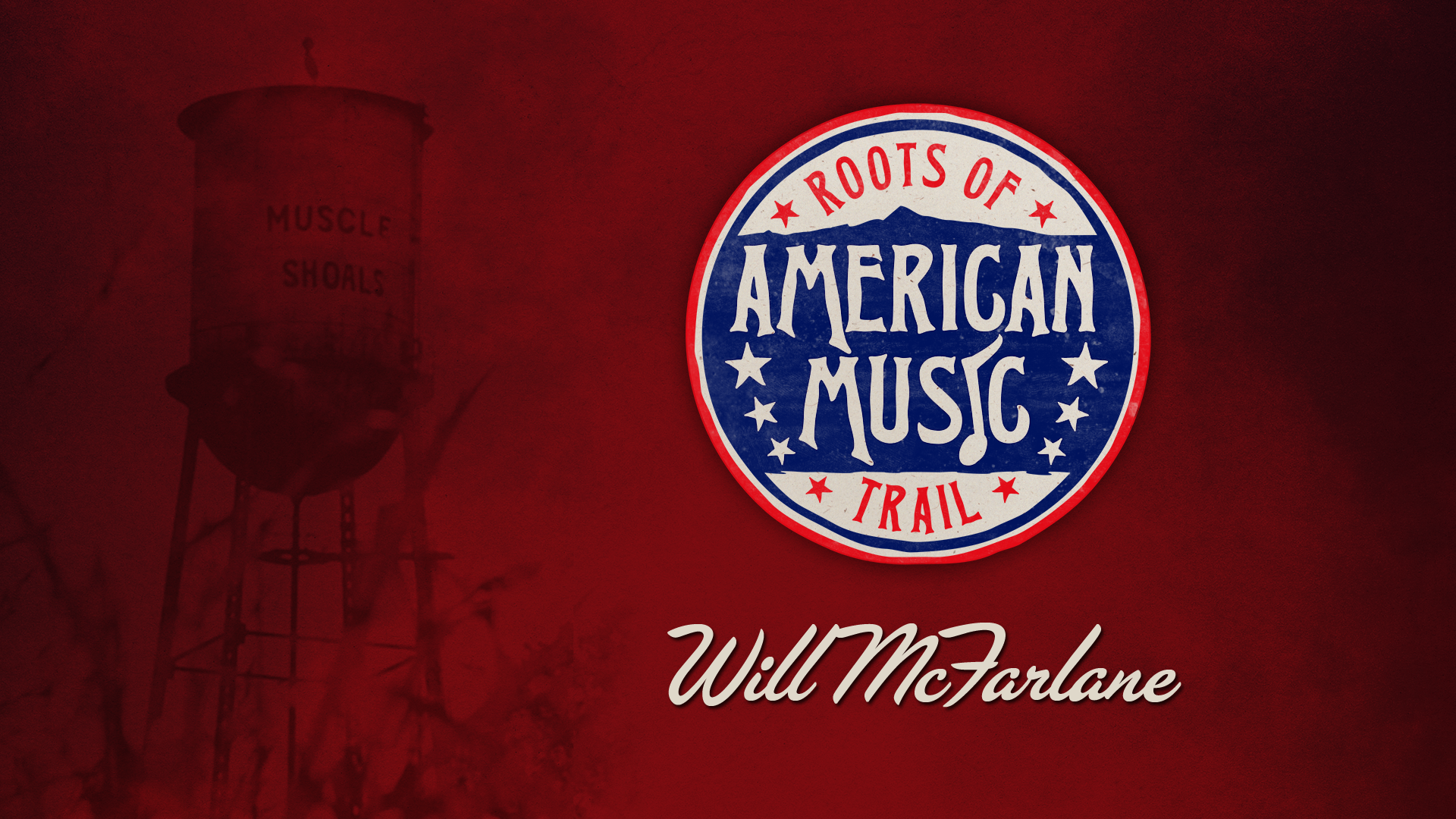 Will McFarlane has been playing guitar for more than 40 years. He played with Bonnie Raitt from 1974 to 1980. His music encompasses blues, country, folk and rock 'n' roll.  In 1980, McFarlane moved to Muscle Shoals and became part of the Muscle Shoals Rhythm Section. He played on records for Etta James, Bobby Blue Bland, Little Milton and Johnny Taylor. McFarlane continues to play in Muscle Shoals, Nashville and around the country. He was inducted into the Musicians' Hall of Fame in Nashville as a friend of the Muscle Shoals Rhythm Section.
---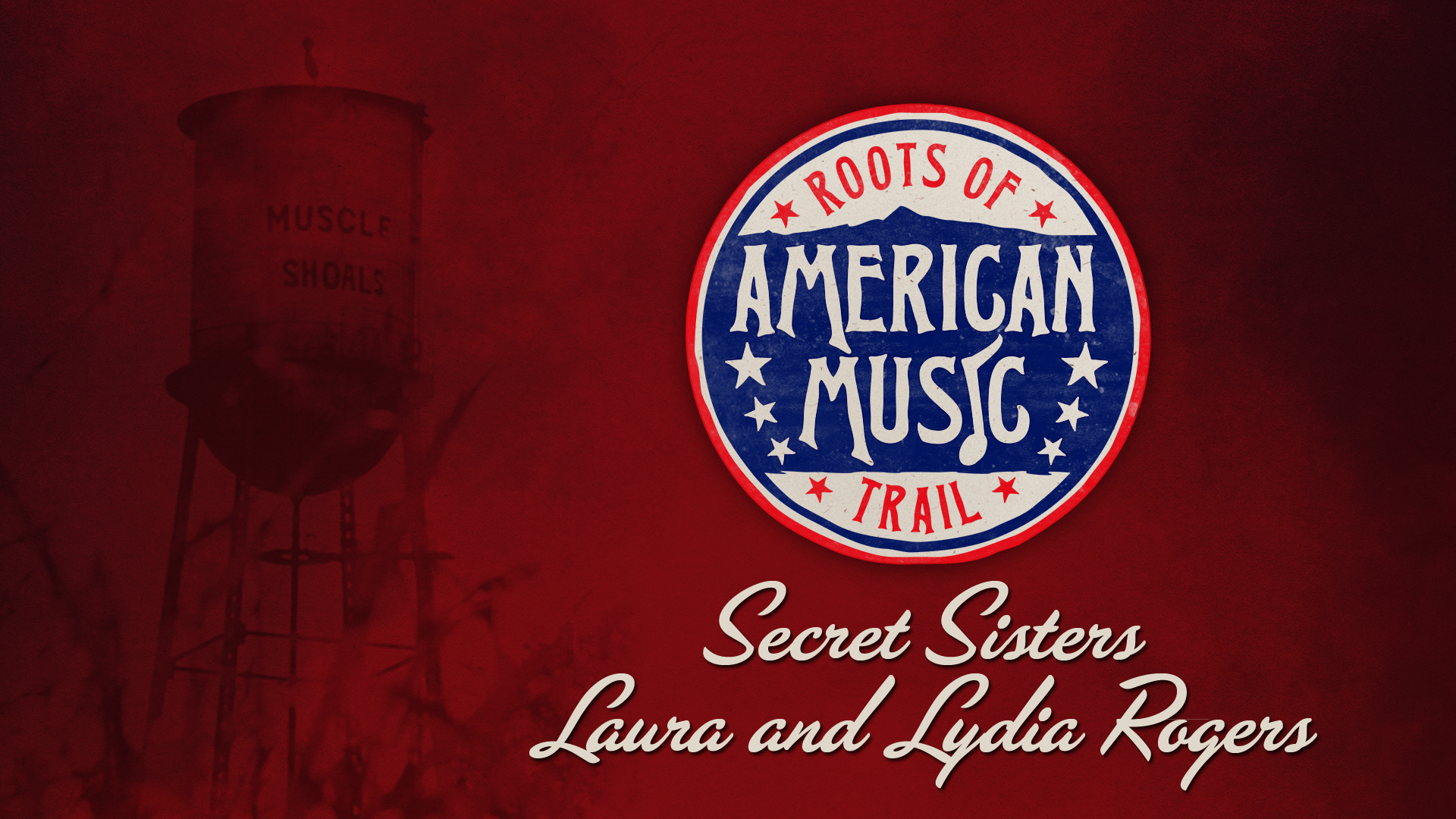 Secret Sisters – Laura and Lydia Rogers were born and raised in Muscle Shoals. This singing duo is known for their sibling harmonies in country, gospel, bluegrass and rock 'n' roll musical styles. After being discovered at a Nashville audition in 2010, the Secret Sisters' first, self-titled, album was released to critical acclaim.  Their second album, "Let There Be Lonely," was released in 2013. They have appeared on the Grand Ole Opry in Nashville and performed in concerts around the country to an ever-growing audience of fans.
---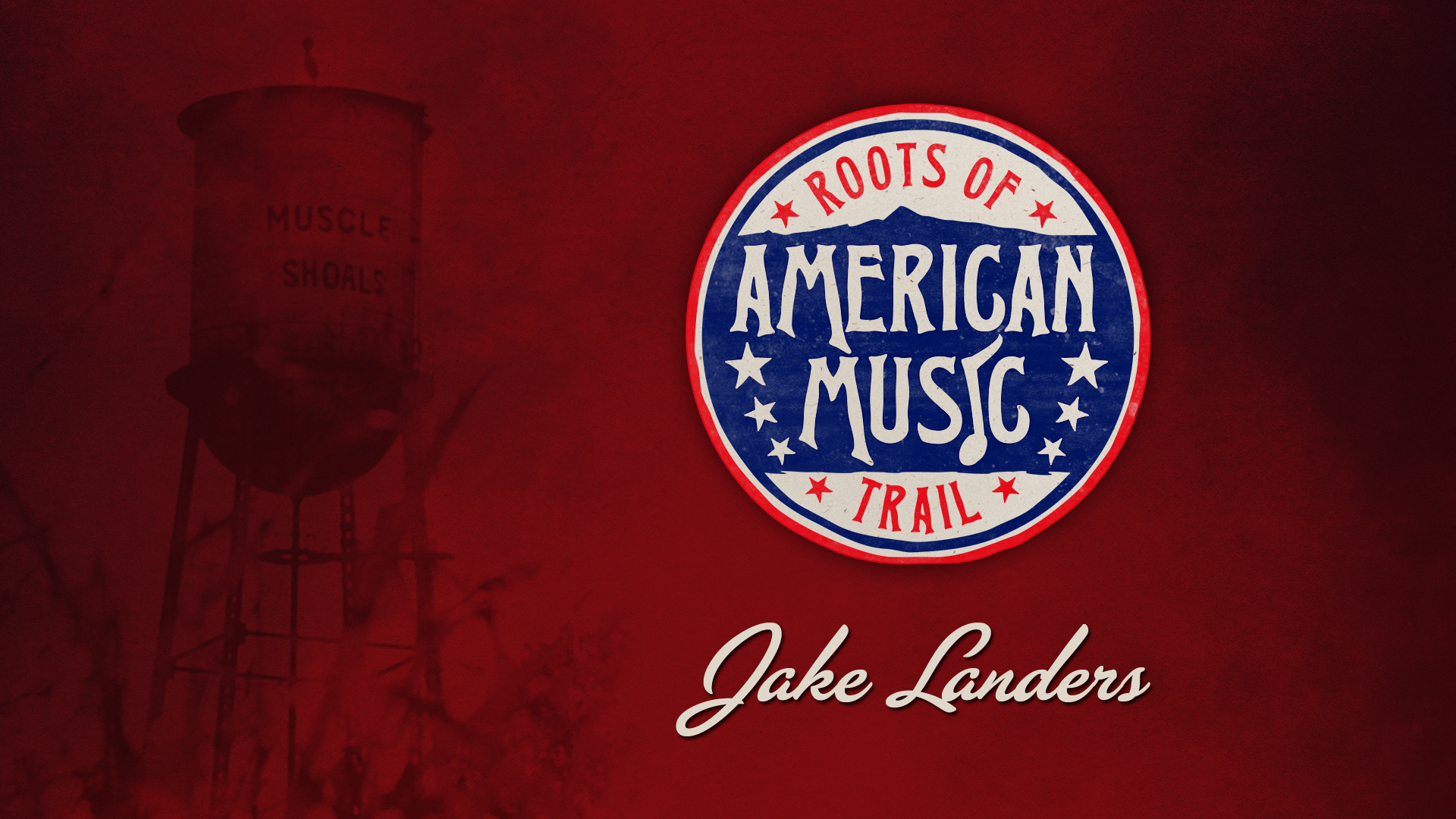 Jake Landers is a musician, singer, songwriter and performer. He is recognized nationally and internationally as one of bluegrass's top songwriters. In the 1960s, Landers performed as a member of the Dixie Gentlemen. Among the songs he has written are "Secret of the Waterfall," "The Girl I Love," an "The Last Request." His song "Walk Softly on this Heart of Mine" recorded by the Kentucky Headhunters was a crossover success with more than 22 million copies sold.  He has toured or recorded with many bluegrass greats including Bill Monroe's Bluegrass Band, The Country Gentlemen, The Osborne Brothers, Vassar Clements and the Bluegrass Cardinals. Landers was inducted into the Alabama Bluegrass Music Association's Hall of Fame in 2009.
---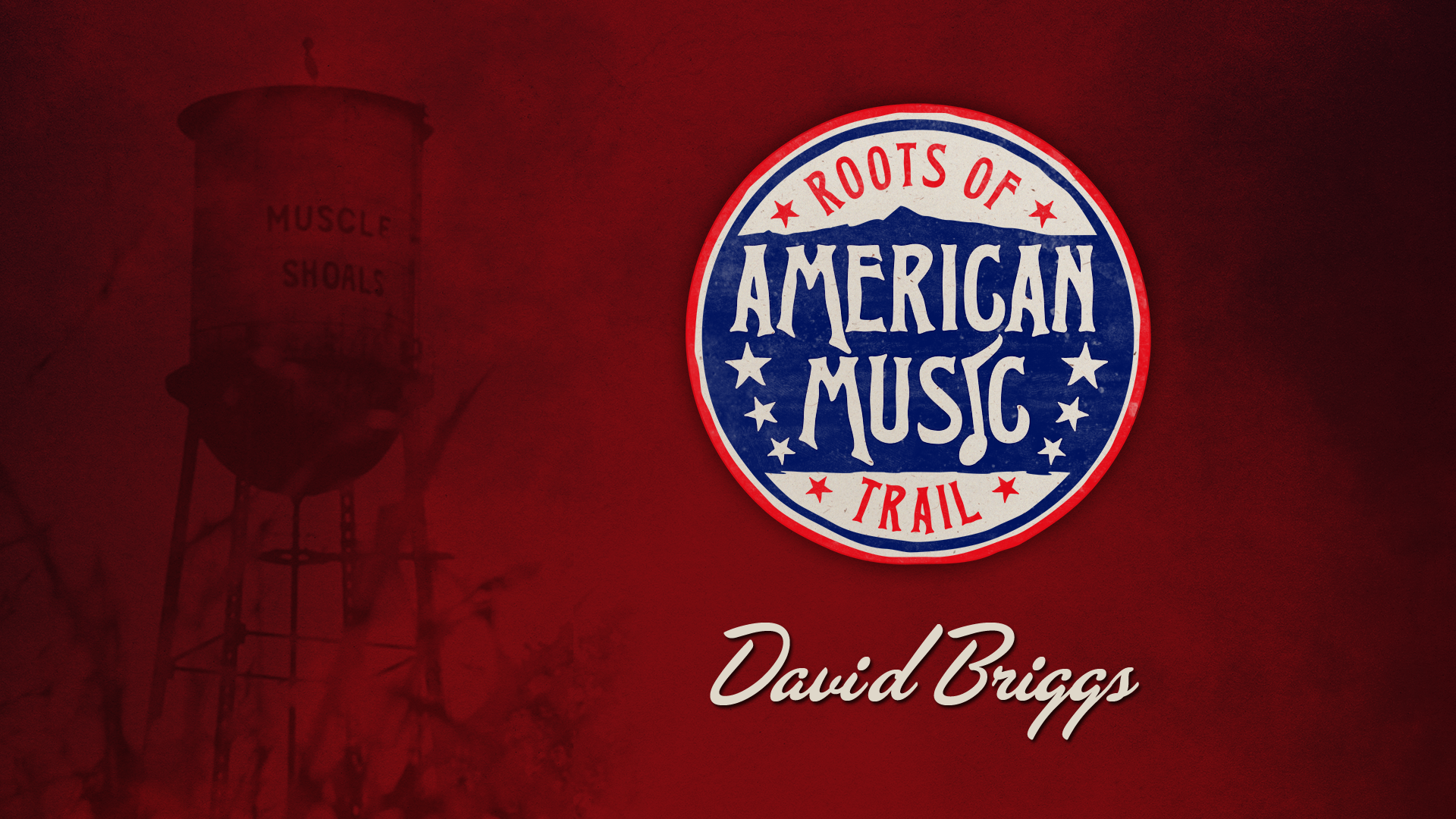 David Briggs is a keyboard musician, publisher, television music director and music arranger.  His career began at Tune Records before becoming one of the original Rhythm Section at FAME Studio.  In 1962, Briggs signed with Decca Records, followed by a move to Nashville.  He toured with Elvis from 1975 until Elvis' death in 1977.  He has been a studio owner and has also recorded hundreds of commercials including ads for Burger King, McDonalds, Chevrolet, Coors, Coke, Nestles, Kentucky Fried Chicken and others. Briggs has also been a musical director for many shows including CMA Awards shows and a television special, "The 65th Anniversary of the Grand Ole Opry."
---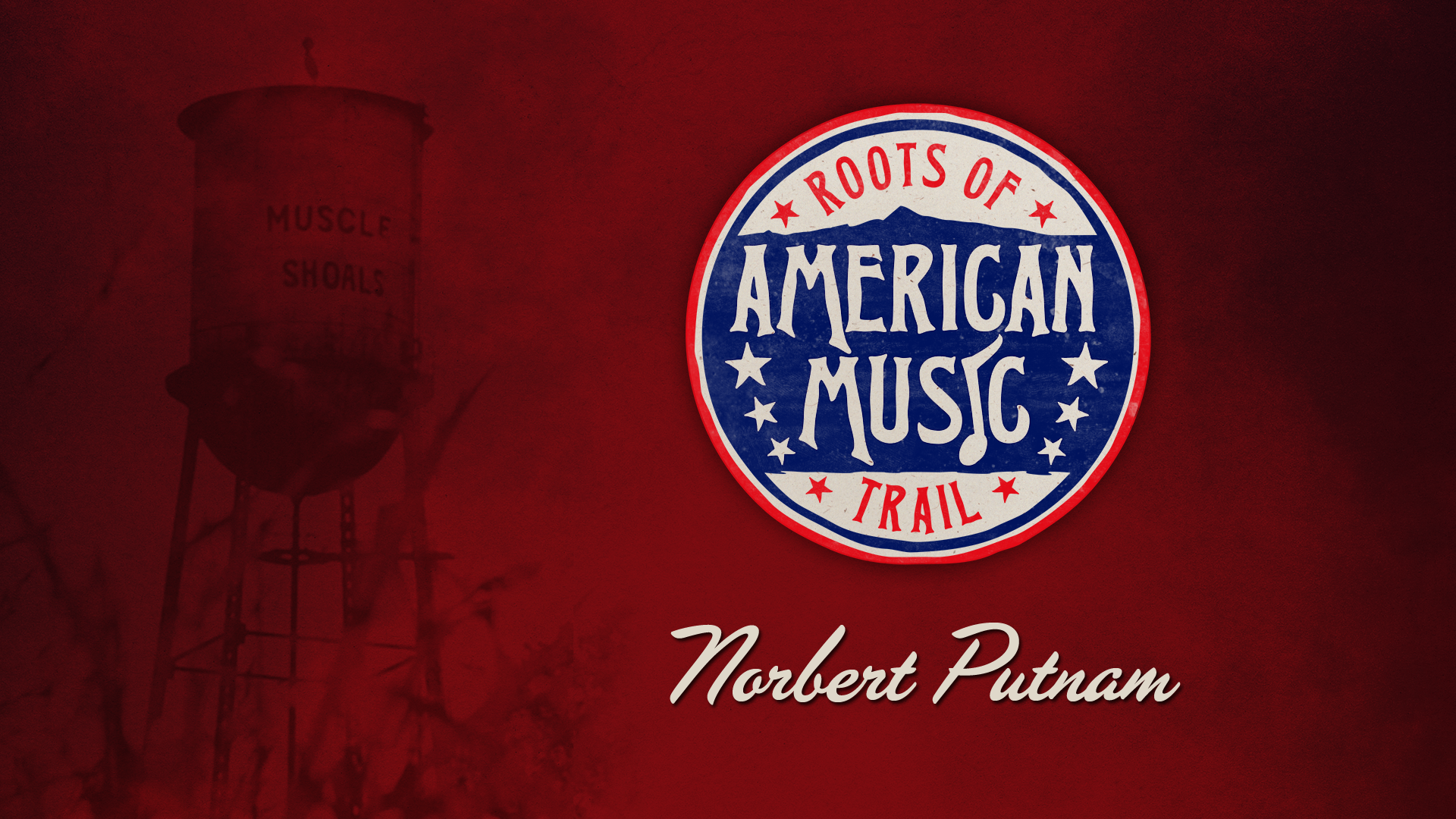 Norbert Putnam was one of the original members of the Muscle Shoals Rhythm Section at FAME.  He played on many of FAME's early hits including Arthur Alexander's "You Better Move On." Putnam was one of the Muscle Shoals musicians brought to Nashville to play for Elvis Presley in 1965. Putnam worked there as a bassist on recording sessions with Presley, Roy Orbison, Al Hirt, Henry Mancini, Linda Ronstadt, J. J. Cale, Tony Joe White, the Nitty Gritty Dirt Band, Michael Card, Ian & Sylvia and Bobby Goldsboro. From the 1960s to the 1980s, Putnam became a million selling record producer as he helped bring pop music recording to Nashville. His credits include major works that established the popularity of performers such as Jimmy Buffett, Joan Baez, Dan Fogelberg, Brewer & Shipley, Pousette Dart Band, Donovan, John Hiatt, J.J. Cale, the Flying Burrito Brothers, and the New Riders of the Purple Sage.
---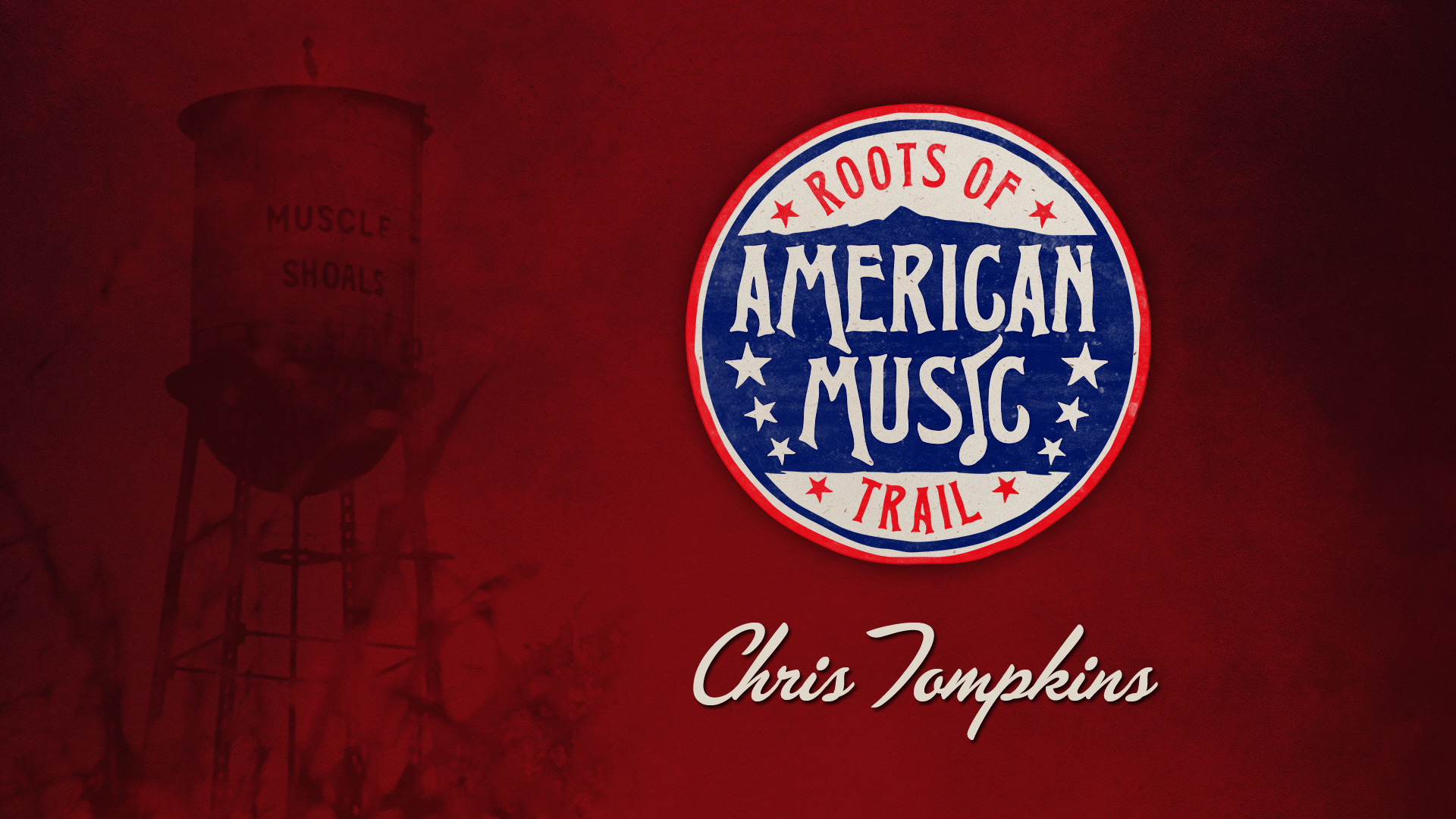 Chris Tompkins grew up in Muscle Shoals and is an acclaimed songwriter at Nashville's Big Loud Shirt Industries. Signing his first publishing deal at age 22, eight of Tompkin's songs have hit #1, including "One of Those Nights," recorded by Tim McGraw; "Drunk on You," recorded by Luke Bryan; "Sure Would Be Cool If You Did," recorded by Blake Shelton; and "Voices," recorded by Chris Young. Tompkins won a Grammy for Carrie Underwood's 2012 album Blown Away. He and co-writer Josh Kear wrote the platinum seller and 2008 Grammy Award winner "Before He Cheats," sung by Carrie Underwood. It was named 2007 Single of the Year by the Country Music Association.  Tompkins won the 2007 MusicRow "Breakthrough Songwriter of the Year" award and was honored as the Alabama Music Hall of Fame's Songwriter of the Year.
---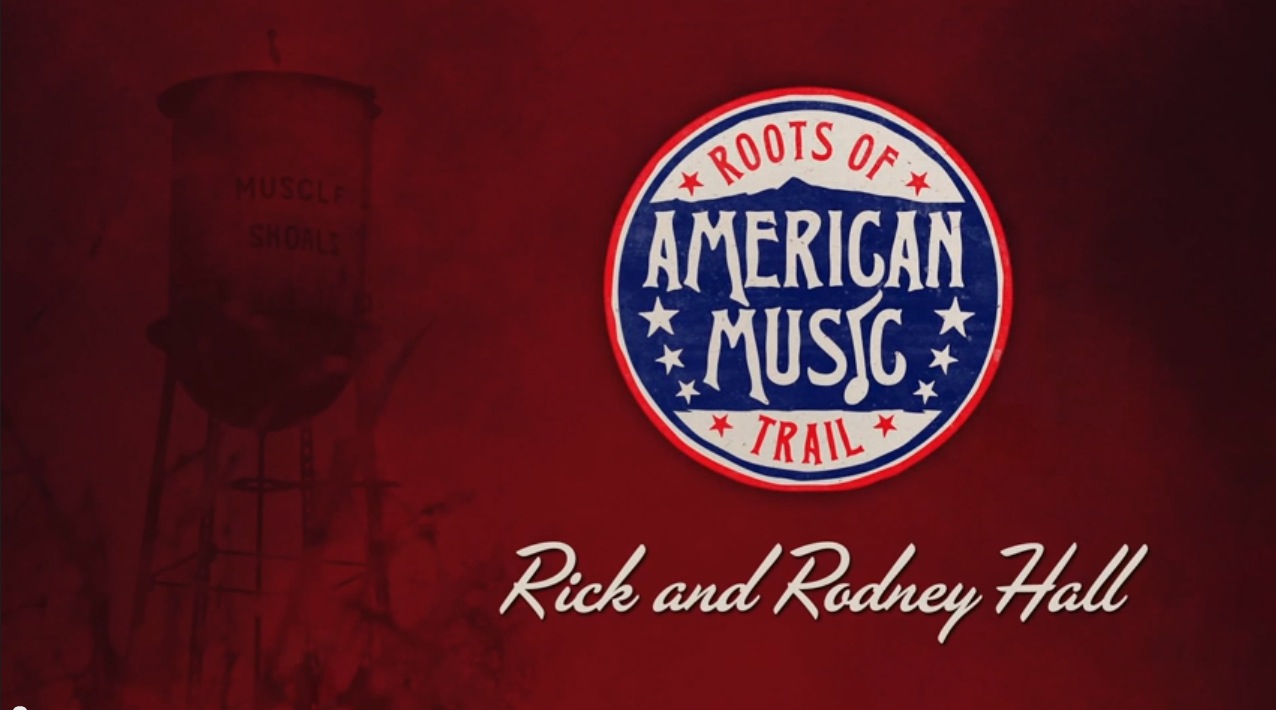 Rodney Hall is co-owner and resident of FAME Publishing and House of Fame music in Muscle Shoals. He earned a bachelor's degree from the University of North Alabama and a master's degree from the University of Alabama, both in business.
FAME was started by Rodney's father, the legendary record producer Rick Hall, in 1959. Under Rodney's tenure, starting in 1990, the company has landed Top 10 publishing records with Jason Isbell, Tim McGraw, Travis Tritt, Sara Evnas, Gary Allan, Jason Aldean, Pam Tillis, All-4-One, Reba McEntire, John Michael Montgomery, and Randy Travis as well as two songs of the year awards and more than a dozen ASCAP awards. Other multi-platinum cuts include Rascal Flatts, the Dixie Chicks, Martina McBride, Alabama, George Strait, Leann Rimes, and Bo Bice, just to name a few.
Rodney has also served as studio manage, engineer, and producer at FAME Studios where he has worked with such diverse artists as Alicia Keys, The Civil Wars, Jason Isbell and the 400 Unit, Jamey Johnson, The Blind Boys of Alabama, Matisyahu, Clarence Carter, Alabama, Drive by Truckers, Gary Nichols, Russell Smith, The Decoys, Darryl Worley, Candi Staton, Billy Currington, Band of Horses, Bettye Lavette, Marie Osmond, and Marty Raybon. Rodney is also vice president for the Muscle Shoals Music Association as well as the Muscle Shoals Music Foundation board chairman.
Recently Rodney has been involved in bringing the award-winning film Muscle Shoals to theaters worldwide. The film highlights the Muscle Shoals music industry focusing on the years 1959-1972 and has been shown all over the world to rave reviews. In addition, he is spearheading plans to renovate iconic recording studio 3614 Jackson Highway, in Sheffield, into a museum, working studio, and visitors' center.
Rick Hall – Recognized as the "Father of Muscle Shoals Music," producer, publisher, songwriter, musician, and studio owner Rick Hall founded FAME Recording Studios and produced the Muscle Shoals music industry's first national hits.
He has recorded artists ranging from Wilson Pickett, Aretha Franklin, Clarence Carter, Etta James, and Candi Staton to Mac Davis, Bobbie Gentry, the Osmonds, Paul Anka, and Shenandoah.
Born in Mississippi, Rick began his professional career playing fiddle with the Country Pals. The popular group performed at square dances and hosted its own weekly regional radio show in Hamilton. He scored his first songwriting successes when George Jones recorded his song "Aching Breaking Heart" and Brenda Lee cut "She'll Never Know."
Hall and musician Billy Sherrill became songwriting partners and formed their own rock 'n' roll and R&B band, the Fairlanes. After Roy Orbison cut the Hall/Sherrill song "Sweet and Innocent" in 1959, they partnered with Tom Stafford to launch a new publishing company – Florence
Alabama Music Enterprises (FAME) – above the City Drug Store in downtown Florence. In 1960 the partnership dissolved and Hall took the publishing company to Muscle Shoals, where he established his own studio in a tobacco warehouse on Wilson Dam Road. A year later, Hall produced "You Better Move On," written and recorded by Sheffield singer and hotel bellhop Arthur Alexander. The single climbed to No. 24 on the pop charts in 1962, giving Hall the proceeds to custom-build his all-new FAME Recording Studios on Avalon Avenue in Muscle Shoals.
His national success continued with Tommy Rowe's "Everybody," the Tams' "What Kind of a
Fool Do You Think I Am?," Jimmy Hughes' "Steal Away," Joe Simon's "Let's Do It Over," and Joe Tex's "Hold What You've Got."
Forging an alliance with Atlantic Records in 1966, Hall's reputation grew as a white Southern producer who could produce and engineer hits with black soul singers. Soul classics recorded at
FAME include Wilson Pickett's "Land of a Thousand Dances," "Mustang Sally," and "Funky
Broadway;" James and Bobby Purify's "I'm Your Puppet;" Aretha Franklin's "I Never Loved a
Man (the Way I Love You)" and "Do Right Woman (Do Right Man);" Clarence Carter's "Slip
Away" and "Patches;" Arthur Conley's "Sweet Soul Music;" and Otis Redding's "You Left the Water Running." Hall also produced Etta James' signature tune, "Tell Mama," for the Chicago-
based Chess Records.
In the 1970s, Hall shifted into the world of mainstream pop, recording hits for the Osmonds
("One Bad Apple," "Double Lovin,'" and "Yo-Yo") and Donny Osmond ("Go Away, Little Girl"). He also produced Bobbie Gentry's "Fancy," Mac Davis' "Baby, Don't Get Hooked on Me" and Paul Anka's No. 1 smash "You're Having My Baby." Billboard named him Producer of the Year in 1971. Hall produced Mac Davis' country-pop crossover hits "Texas in My Rear-View Mirror" and "Hooked on Music" followed by two No. 1 hits by Jerry Reed, "She Got the Goldmine (I Got the Shaft)" and "The Bird."
Working with co-producer Robert Byrne, Hall developed the Muscle Shoals band Shenandoah into one of the most successful country acts of the 1980s. The group topped the charts with
"Mama Knows," "The Church on Cumberland Road," "Sunday in the South," "Moon Over Georgia," and "Ghost in This House."
Hall's publishing company became a dominant force in country music with some of the era's biggest hits, from Ronnie Milsap's "(There's) No Gettin' Over Me" and Ricky Van Shelton's "(I
Am) A Simple Man" to the country-pop crossover smash "I Swear" (recorded by John Michael
Montgomery and All 4-One) and Tim McGraw's "I Like It, I Love It." Moving into the 21st century, Hall recorded several songs with the country supergroup Alabama for its When It All Goes South anniversary album.
Since 2000 FAME Publishing has had cuts on the Dixie Chicks, George Strait, Joe Diffie, Martina McBride, Travis Tritt, Sara Evans, Cyndi Thomson, Aaron Tippin, Billy Ray Cyrus, Alabama, John Michael Montgomery, Chris Ledoux, Perfect Stranger, 3 of Hearts, Chad Brock, Rebecca Lynn Howard, Michael Peterson, Kristin Garner, T. Graham Brown, Wild Horses, and Kenny Chesney. In 2007, He reactivated his FAME Records label through a distribution deal with EMI that combined new material by FAME artists with reissues of classic recordings from Muscle Shoals' Southern soul heyday.
Hall was inducted into the Alabama Music Hall of Fame in 1985. His life and career are profiled in the award-winning 2013 documentary film Muscle Shoals. Hall received a Grammy Trustees Award in 2014 for his significant contributions to the field of recording.
---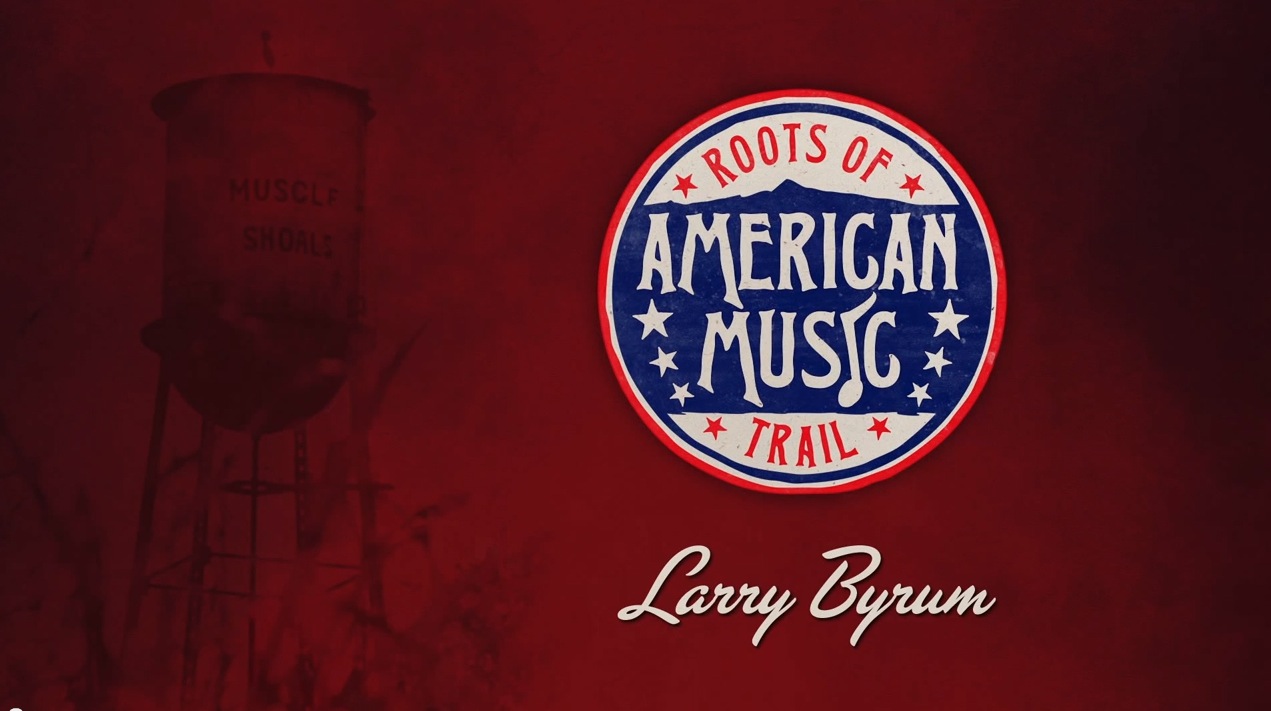 Larry Byrom was born in Huntsville, Alabama, and spent part of his childhood in South Bend, Indiana. He is a guitarist and songwriter and has performed on more than 100 albums in genres ranging from rock to country.
In the mid-1960s, Byrom joined the band Precious Few, which performed on Dick Clark's Caravan of Stars. Byrom next joined the group Hard Times in California. After this band dissolved, Byrom and Nick St. Nicholas formed the band T.I.M.E. (Trust in Men Everywhere). By 1970, Byrom joined a new rock band named Steppenwolf. He recorded a number of hit songs with the group, including some he penned himself, such as "Hey Lawdy Mama." He was featured on Steppenwolf's recordings included "Monster," "Steppenwolf Live," and Steppenwolf 7." In 1972, he left Steppenwolf to start another band, Ratchell, which did not succeed. He moved back to Alabama and learned of the music being recorded in Muscle Shoals. He soon began recording for R&B acts such as Wilson Pickett.
By 1980, Byrom was living in Nashville, where he became a session guitarist. His skills with slide, acoustic, and electric guitar as well as his songwriting kept him in constant demand. He played for superstar country artists such as Barbara Mandrell, Eddie Rabbit, Reba McEntire, Dolly Parton, Kenny Rogers, Lorrie Morgan, Brooks & Dunn, Tanya Tucker, Randy Travis, Clint Black, and many others.
---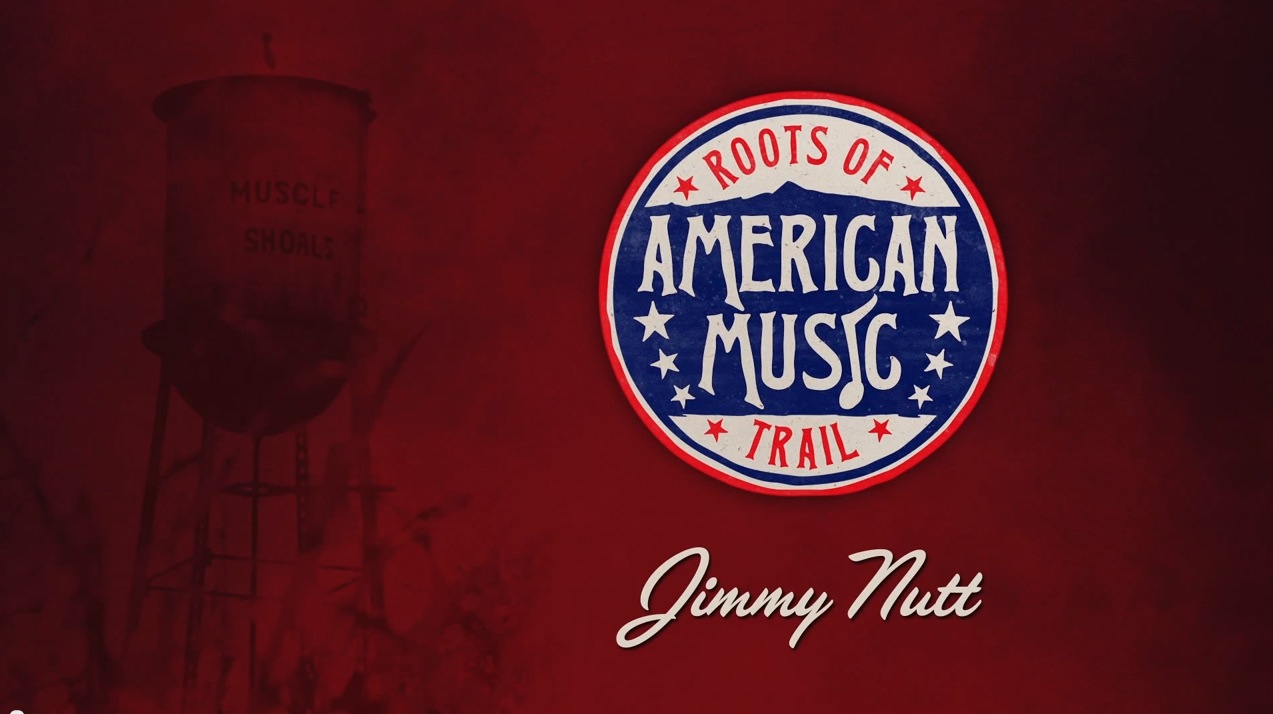 Jimmy Nutt grew up in Shreveport, Louisiana. He learned to play drums and guitar at age 12 and soon after began playing in a band with his best friend, James LeBlanc. After graduating from high school, Jimmy moved to Texas (first Dallas, then Austin) to continue his musical journey. He played regularly at clubs in both Dallas and Austin.
In July of 2000, Jimmy, along with his wife, Angi, and their son, Jordan, moved to Muscle Shoals after several visits to the area. Jimmy became a recording engineer at FAME Recording Studios and signed a publishing deal as a songwriter with House of Fame Publishing.
In March of 2006, Jimmy launched The NuttHouse Recording Studio, a state-of-the-art studio in downtown Sheffield. In 2012, Jimmy created Musicnutt Publishing, LLC.
He has worked with a wide range of recording artists including Percy Sledge, Clarence Carter, Jimmy Buffett, Mac McAnally, Jason Isbell and the 400 Unit, John Paul White, Donna Jean Godchaux, Lenny LeBlanc, Heartland, Russell Smith, Drive-By Truckers, The Decoys (Scott Boyer, David Hood, Kelvin Holly, NC Thurman & Mike Dillon), Spooner Oldham, and Donnie Fritts.
Jimmy is a member of the Muscle Shoals Music Association and teaches recording at the University of North Alabama as an adjunct professor.
---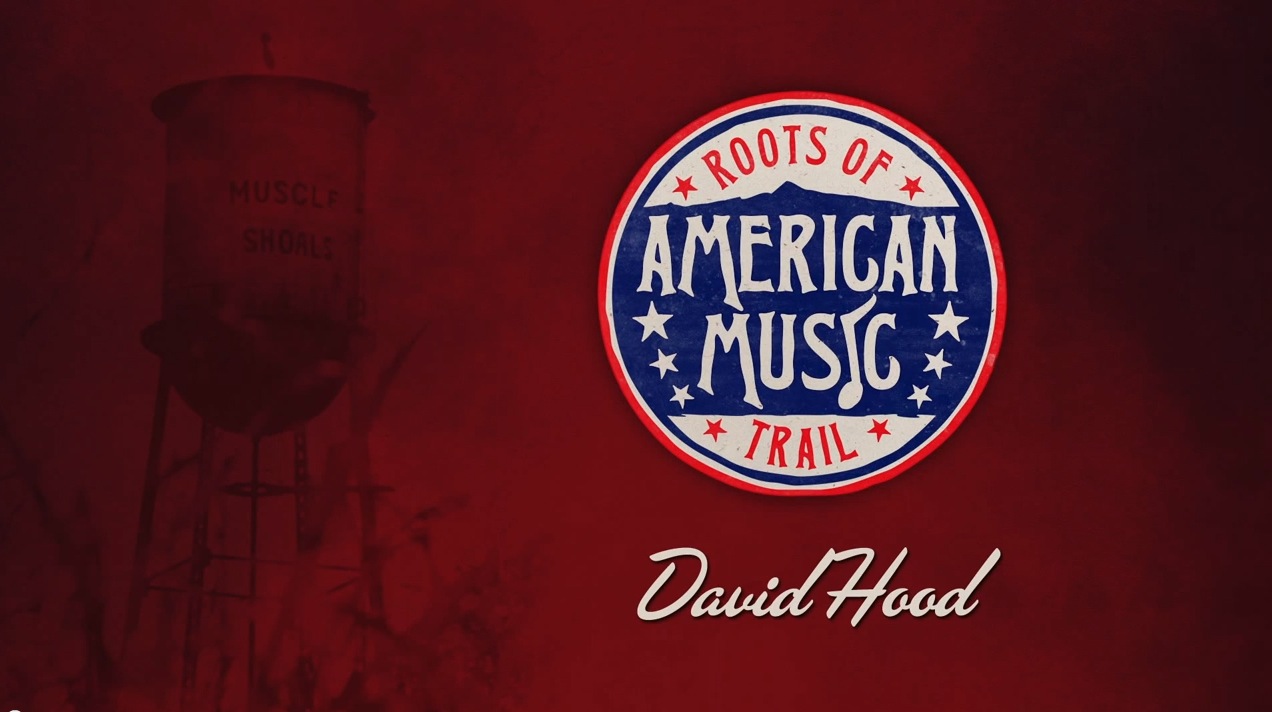 David Hood was born and grew up in Sheffield, Alabama. He started playing trombone in the high school band and by age 17 he was playing guitar and bass. While attending the University of North Alabama, David and three former classmates formed the "Mystics" to play the fraternity circuit in Alabama and Mississippi. David also started hanging out at FAME Studios and Quinvy studios with the hope of getting into the recording industry in Muscle Shoals.
By 1966-67, Hood had played bass or trombone on several early Muscle Shoals hits including James and Bobby Purify's "I'm Your Puppet," Percy Sledge's "Warm and Tender Love," Aretha Franklin's "I Never Loved A Man," and Etta James' "Tell Mama."
It was during this period that he teamed with Roger Hawkins, Jimmy Johnson, and Barry Beckett to form the Muscle Shoals Rhythm Section. The group became known as the Swampers and racked up a string of hits at FAME and other studios.
In 1969, David, Roger, Jimmy, and Barry purchased a studio in Sheffield at 3614 Jackson Highway, which they named Muscle Shoals Sound Studios. R.B. Greaves, Aretha Franklin, The Staple Singers, Wilson Pickett, Bobby Womack, Mel and Tim, Paul Simon, Traffic, Millie Jackson, Bob Seger, Willie Nelson, Delbert McClinton, Rod Stewart, Jimmy Buffett, Dr. Hook, the Oak Ridge Boys, Glen Frey, and many more singers recorded hits at the studio. In 1978, they moved to more modern facilities and continued the string of hits until selling the studio to Malaco Records in 1985. David continues playing on recordings in Muscle Shoals, Nashville, Memphis, Chicago, London, and Paris. In the past few years, he has played on hit recordings by Primal Scream, Toby Keith, Jimmy Buffett, The Oak Ridge Boys, Johnny Taylor, and Bobby Blue Bland.
In 1995, the Muscle Shoals Rhythm Section was inducted into the Alabama Music Hall of Fame.
---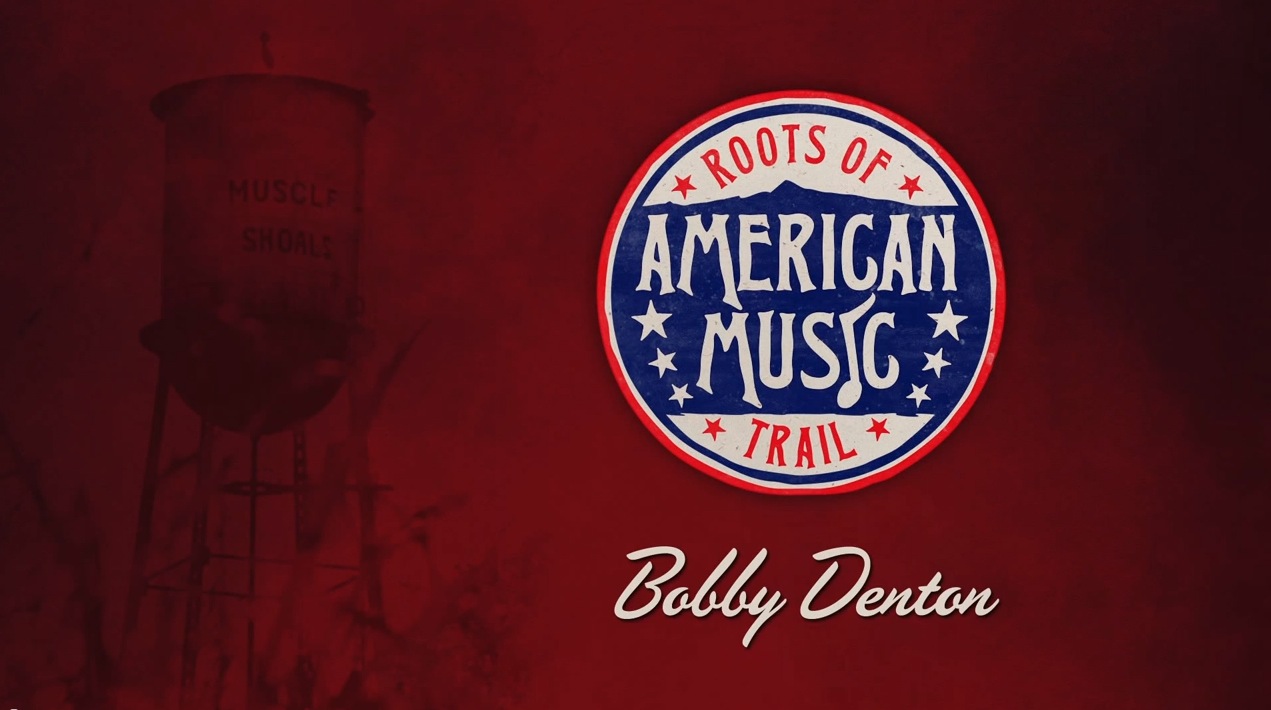 Bobby Denton was born and raised on a small farm near Cherokee, Alabama. He began singing and playing the guitar at an early age and performed on radio and various musical events around the northwest Alabama area.
Tune Records opened in Florence in 1956, and when he was a teenager, Denton recorded "A Fallen Star" there. It's probably the first master tape recording from which a commercial record was pressed in the state of Alabama.
Bobby recorded other songs for Tune Records before joining promoter Judd Phillips. Judd was the brother of Sam Phillips who discovered Elvis Presley and founded Sun Records of Memphis.
Bobby recorded four songs for Judd Records that had nationwide distribution. He performed on The Dick Clark Show (ABC TV network) from New York, and his recordings of "Sweet and Innocent" and "Back to School" were hits in several areas of the country. He also toured with music headliners around the country before he left the business in 1960.
Bobby returned to music in 1997. He recorded a 13-song album of old favorite gospel songs called My God and I. In 1998 he released another gospel album called Hope and in 1999 an album called Love Songs was released. His latest release is Amazing Grace. He was as a state senator from 1978 to 2010.
---
---
---
---
---
---
---
---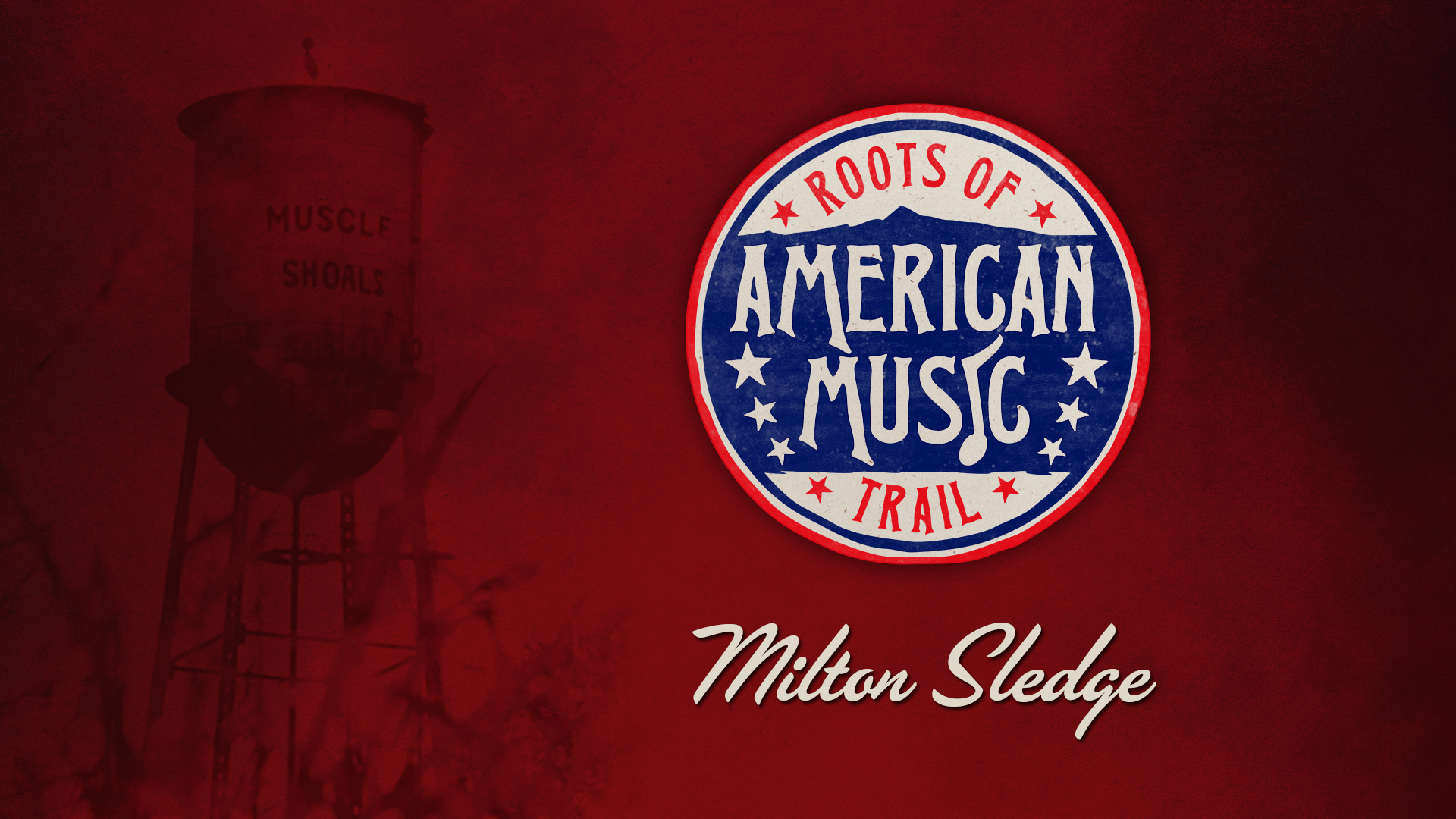 Milton Sledge
---